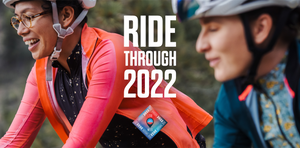 Ride Through 2022 — 1,200 Miles + Handlebar Bag
Congrats! You did it! You completed a Ride Through 2022 Challenge and earned your patch and handlebar bag. 
To redeem your prizes for FREE:
Place the patch and bag in your cart
Locate coupon code in Ride Spot email
Enter coupon code at check out
Get your prizes!
[Shipping is FREE and typically takes ~2 weeks.]